The Evening Collection: Frosted Rainbow
Posted by EVA PACKALÉN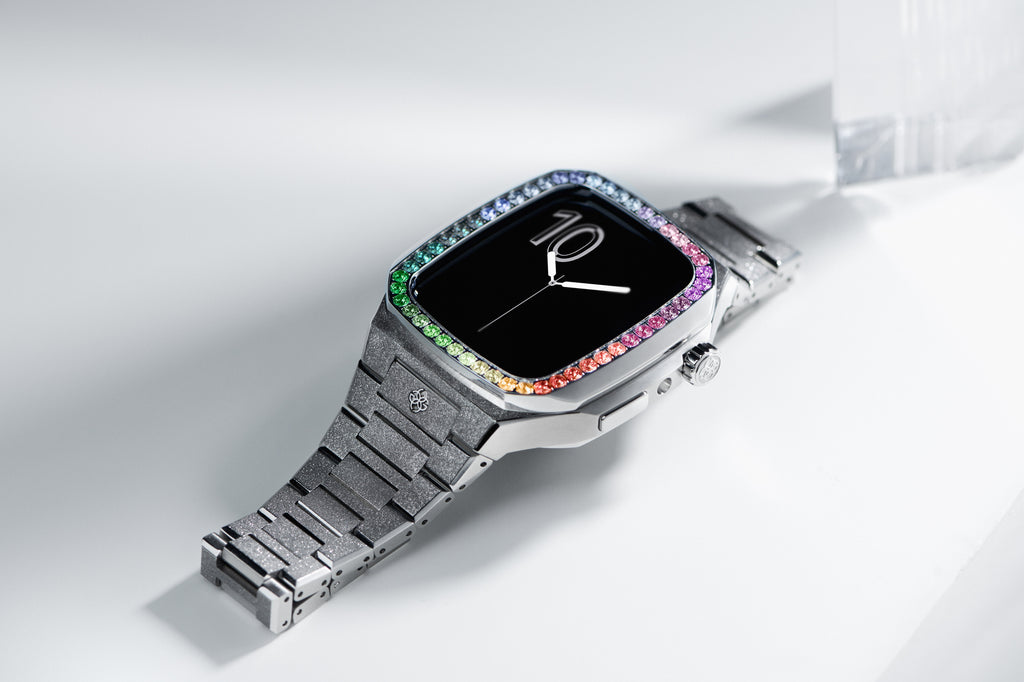 Marrying all the colors of the rainbow with the frosted strap, this watch is a true showstopper. The bezel is adorned with Swarovski Zirconia. This exquisite collection is defined by its shimmering sparkle, which in turn comes from a surface treatment process rooted in an ancient gold hammering technique, also called the Florentine technique. 
By beating the surface with a diamond-tipped tool, tiny indentations are made on the surface. This creates a unique sparkle effect similar to that of precious stones, almost like diamond dust. The result is what we call "Frosted," a surface that sparkles as if a million diamonds covered it.  
Combining this elegant strap design with the glimmering bezel, the Rainbow watch makes for a piece that will catch both light and attention. 
About Swarovski
Swarovski is a Crystal Wonderland where magic and science meet.
Swarovski unifies all parts of its organization under one spellbinding idea and brings forward a wondrous new world of crystal craftsmanship. Founded in 1895 in Austria, the company designs, manufactures and sells the world's highest quality crystal, genuine gemstones, Swarovski Created Diamonds and zirconia, jewellery and accessories, as well as crystal objects and home accessories. Together with its sister companies Swarovski Optik (optical devices) and Tyrolit (abrasives), Swarovski Crystal Business forms the Swarovski Group.
A responsible relationship with people and the planet has always been an integral part of Swarovski's heritage. This manifests today in the company's well-established sustainability agenda with youth-focused education programs and foundations to promote human empowerment and conserve natural resources to achieve positive social impact.
 "Our design team has created a case that allows you to transform your regular Apple Watch into a true statement piece that will add a sense of style to any evening attire," says Puia. 
Collection 2019
Sale 70% Off
Title for image