MASTERMIND JAPAN X GOLDEN CONCEPT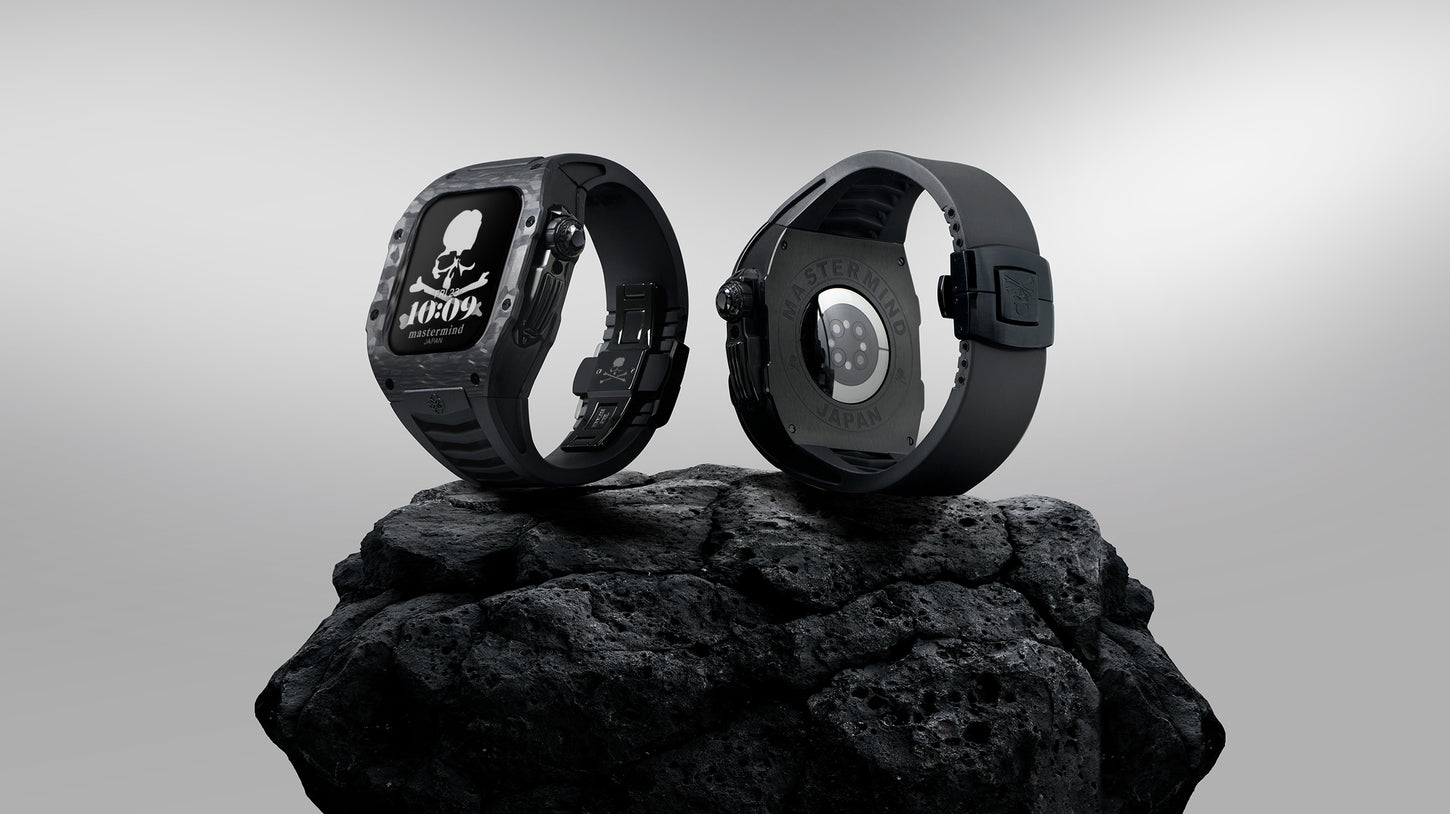 MASTERMIND JAPAN
EXCLUSIVE COLLABORATION
ABOUT
Founder of Mastermind Japan Masaaki Homma has selected two models:
the solidly designed "RST" case made of titanium, and the "RSC"using carbon fiber. Both models are based on mastermind JAPAN's signature color black but are finished with a gorgeous atmosphere.
THE MMJ FACE
When purchase a MMJ Watch Case, you get access to this one of a kind face for your apple watch.

You don't want to miss out on this one!